new Delhi: The festival of Rakhi is coming and this time the color of the country will be seen in Rakhi. PM Modi (PM Narendra Modi) and tricolor rakhi are being sold in the market, not only that, these ashes are being made from the soil of the country. This time on Raksha Bandhan, sisters will tie Rakhi of the country on their brother's wrist.
Demand for modi rakhi
This time Modi rakhi is very popular in the markets. This rakhi with pictures of Prime Minister Modi is in great demand. Confederation of All India Traders had made rakhi of Modi and Tricolor for the soldiers of the country, which was given to Defense Minister Rajnath Singh. But after this, businessmen from all over the country are demanding Modi Rakhi.
PATM Khandelwal, the woman president of CAT, says that the way Prime Minister Modi took steps to deal with Corona and then encouraged our soldiers by taking a stand against China, we sisters have love for them. And this time, we want to convey our love and respect to Modi through Rakhi.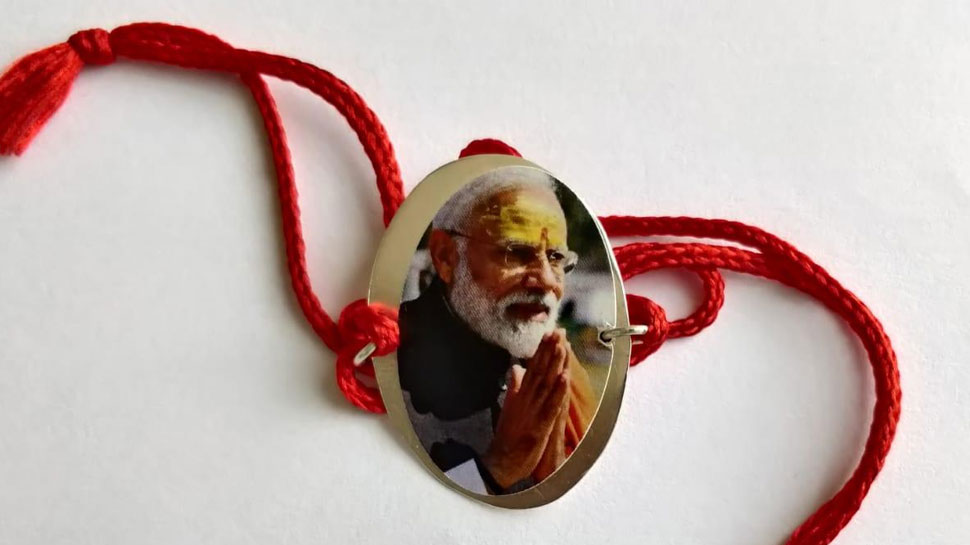 Tricolor Rakhi is also in great demand this year
Along with Modi Rakhi, Tricolor Rakhi is also in great demand this year. People are angry after the Chinese action in Galvan Valley. And this time the sisters on Raksha Bandhan will not only tie rakhi to their brothers, but will also give a message against China and that message is on this rakhi. The message is that PoK is ours, Aksai China is ours.
read this also: Rail travel will be more smooth, Indian Railways is bringing many new facilities
The special thing about this Rakhi is that it is made from the soil of India. Today, on Rashtriya Kargil Vijay Day, Rakhis were made by the name of a special country. This Rakhi has the soil of the country with tricolor and seeds of Tulsi, which after taking off the Raksha Bandhan and putting it in the pot, the Tulsi plant will grow. Sisters can also make this rakhi at home.
CAT's National General Secretary Pravin Khandelwal told that Modi Rakhi is in great demand. Traders all over the country are asking for these ashes, earlier we had made it only so that we could send our soldiers on the border, but after that demand has started coming from all over the country.
See also-