new Delhi: Country capital Delhi And a gang of more than 500 vehicles stealing from the NCR area has been exposed. These thieves used to steal luxury cars. Special staff of Delhi's North District arrested three people with 10 luxury vehicles.
This car thief gang used to sell stolen vehicles in the states of Bihar, Bengal and North East. There was also a demand for stolen vehicles to be used in Bihar, Bengal elections because big and luxury vehicles are needed in elections.
The accused told in interrogation that liquor is banned in Bihar. Now large and luxury vehicles are used for smuggling liquor. Two to two and a half lakhs of stolen vehicles are smuggled into liquor and do not cause much harm if caught.
Also read CM Kejriwal launches 'employment market' web portal, permission given to street vendors
Explain that the names of the accused arrested are Habibur Rahman, Sagar Roy and Raju. These three used to buy luxury vehicles on the basis of demand from car thieves and then sell them to another party. Habibur Rahman is a resident of Manipur, his wife is posted as a constable in the Manipur Police and he himself worked in the civil defense of his village. Habibur Rahman and Sagar were arrested from Lucknow while the third accused Raju was arrested from Delhi.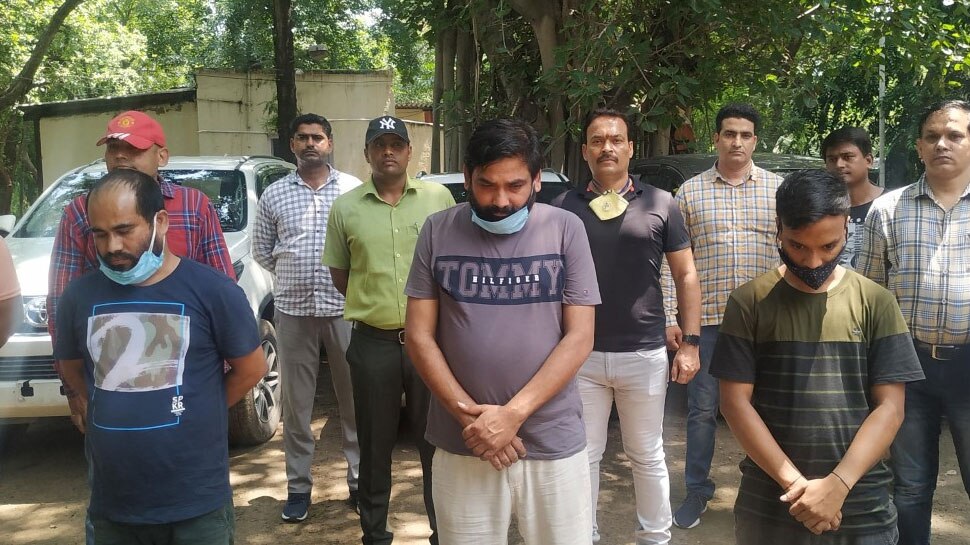 In fact, this case was revealed when a luxury car was stolen in Roop Nagar area of ​​North Delhi this month. The police was involved in the investigation of the case, at the same time, an accused named Raju was arrested, who during interrogation told about this gang. After this, the police reached the remaining two accused. Based on the interrogation of these three, the police is searching for the remaining associates of this gang.
Live tv